Our Environmental Policy
Linnane's Lobster Bar is a responsible bar and restaurant and we recognise that our activities have an impact on our environment. This arises from our consumption of raw materials, energy and water and from our generation of waste and emissions to land, air and water. In order to minimise that environmental impact, we are committed to complying with all environmental legislation, regulations and codes of practice relevant to the industry sector in which we operate. Linnane's Lobster Bar is committed to continual improvement and prevention of pollution and continual improvement in our environmental performance and minimising the risks of pollution arising on our sites. We will ensure that the environmental policy and policy statement be documented, implemented, maintained and communicated to all employees. We will achieve this by ensuring that all employees understand this policy and the environmental impacts of our business and provide environmental training appropriate to employee responsibilities. The environmental policy will provide the framework for setting and reviewing environmental objectives and targets.

Linnane's Lobster Bar will actively engage in the following:


Waste: We have renewed our efforts to recycle our waste, returning carboard boxes to suppliers for reuse and upcycle plastic boxes using them for storage. Bottles are either returned to the suppliers and or recycled. We also monitor food waste to see where it can be reduced.
Water Waste: We are presently monitoring our water usage and are establishing ways of reducing waste water.
Energy: We use Airtricity as they are the biggest users of Renewable energy in Ireland. We assessed the output of all our electrical appliances to establish where we could make immediate changes and have made a conscious effort to use less electricity where at all possible. We are committed to purchasing A+ rated products. We use all LED bulbs.
Compostable Packaging: We use compostable packaging from Down2Earth when possible, which is made purely from plant-based material and breaks down within 12 weeks.
Green Purchasing Policy:
Where possible we purchase from local suppliers.
Shellfish – Burren Seafoods, New Quay Pier.
Fish - CS Fish, Doonbeg.
Salads – Celtic Salads, Finavarra.
Smoked Salmon – Kinvara Smoked Salmon.
Cheese – St Tola Organic Cheese, Gortbofarna.
Bread & Desserts – All bread and desserts are baked inhouse.
Wine & Beer – We try to purchase all of our wines from Europe & have a supply of locally brewed beer to reduce airmiles on beverages.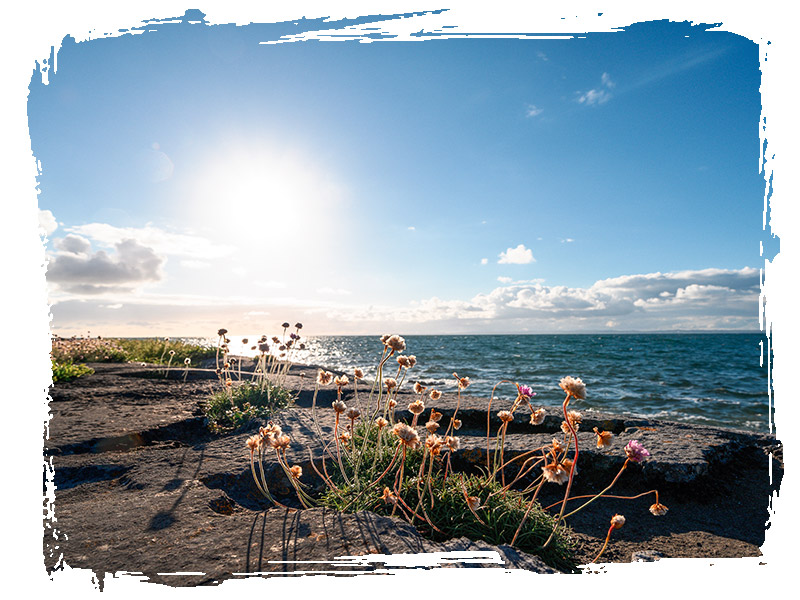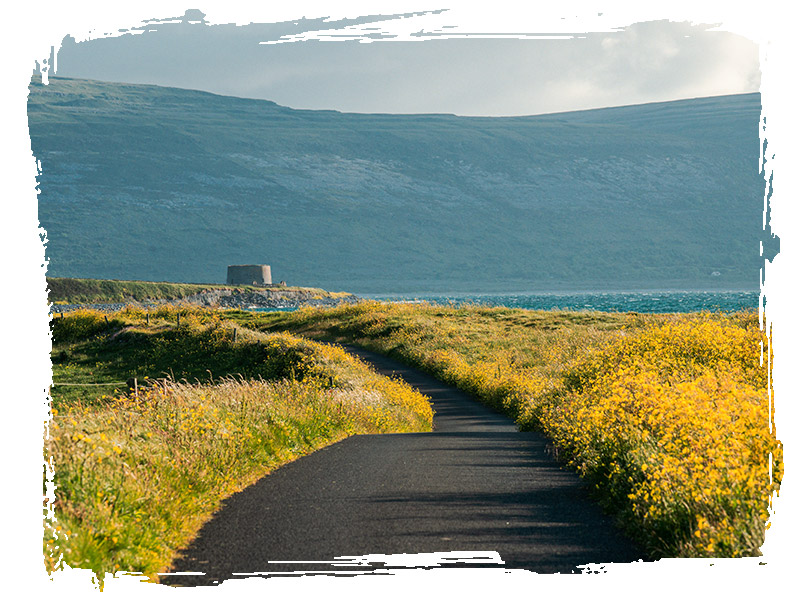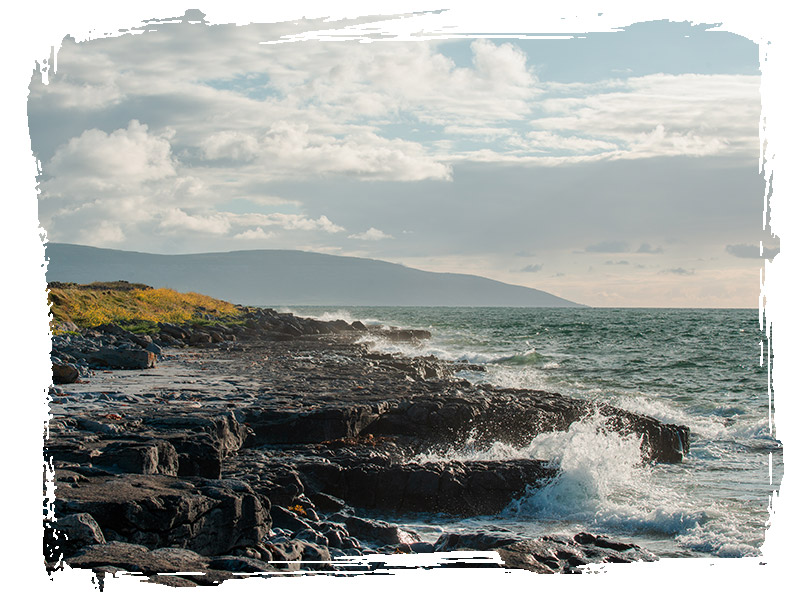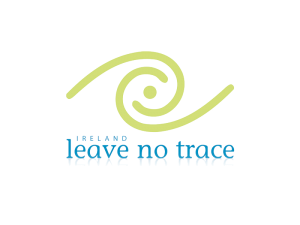 Leave No Trace, Ireland
Leave No Trace Ireland is a network of organisations and individuals with an interest in promoting the responsible recreational use of the outdoors. As increasing numbers of people seek the beauty and exhilaration of outdoor recreation, our collective mark on the environment and its natural processes, increases. Litter, disturbance to vegetation, water pollution, wildlife, livestock and other people are all indicators of the need to develop a national ethic that protects both natural and cultural heritage. Techniques designed to minimise the social and environmental impacts to these areas are incorporated into the Leave No Trace Outdoor Ethics Education Programme.
The Burren & Cliffs of Moher Geopark
The Burren & Cliffs of Moher Geopark is partnering with Leave No Trace Ireland to identify and target opportunities for reducing environmental impact in recreational activity within the region. In co-operation with this initiative, we have completed Leave No Trace Awareness Training and are now an official Leave No Trace Partner 2014 At the heart of Leave No Trace are seven principles for reducing the damage caused by outdoor activities. These are: Plan Ahead and Prepare, Be Considerate of Others Respect Farm Animals and Wildlife, Travel and Camp on Durable Ground, Leave What You Find, Dispose of Waste Properly, Minimise the Effects of Fire. Leave No Trace Ireland promotes and inspires responsible outdoor recreation through education, research and partnerships.